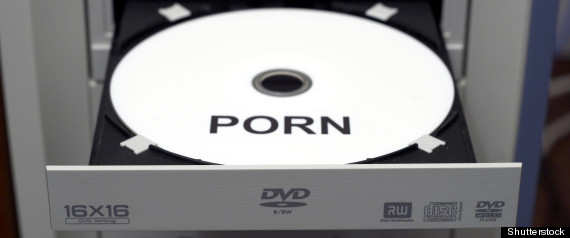 Author: Anonymous Netcast Couple
We are a dating couple. We love Jesus, and we love each other. We have something to say that many of you need to hear. 


From the man to the men:
Guys, I know your secret. I know your secret because it was my secret too. I know many of you are addicted to pornography. I know the pit in your stomach that you feel right now. I know because I've been there.
The greatest power pornography had over me, is that I kept it a secret. Satan had convinced me that I must fight this battle alone, that if anyone else (especially a woman) ever knew this secret, that I would be unloveable. This is a lie, perhaps a bigger lie than the lie that tells you that porn will satisfy you.


You see, the reason porn is such a useful tool for Satan is that is an easy avenue to something every Christian feels at some point: shame. I would succumb to temptation, but the real damage would be done after the fact. My shame felt unbearable, and this shame sent me further into secrecy. My secrecy yielded powerlessness. And because I was powerless, it was only a matter of time before I started the cycle again.

When we started dating, I told my girlfriend that porn was a thing of my past in the hopes that it would raise the standard, and I would meet it because I cared about her. But it was a lie. I was unable to be honest and say that I was addicted, and that I wanted to get better. So months went on, and I kept it to myself just like I was used to.
Our relationship became more serious, and I felt worse about my addiction, but still did not act. I broke down during Christmas, when we were visiting my family. I had given her pieces of the truth, but not the real truth. The Holy Spirit did a mighty work in me, and I was able to actually be honest; I told her that I was still struggling with porn, and that I had been the whole time. She reacted in a way that I didn't even know how to expect: with grace, forgiveness, and compassion. I felt a freedom I had never known. I didn't just feel like I didn't want to look at porn again, I felt like I didn't have to go back to it.


It was The Gospel, lived out for me, right before my eyes that set me free. Her ability to look at my junk and forgive me pointed me straight to Jesus. In 2 Corinthians 12, Paul talks about boasting in weakness to make much of Jesus. And as I confessed my weakness, I felt Jesus say to me "My grace is sufficient for you, for my power is made perfect in weakness" (2 Corinthians 12:9). Hallelujah, peace like a river.


To experience this, you must come out of your shell. You must be courageous, and face what you are most ashamed of. IF YOU HEAR NOTHING ELSE I HAVE SAID, HEAR THIS: NOTHING YOU HAVE DONE HAS PUT YOU OUTSIDE OF THE LOVE OF GOD. There is hope for you, sinner. You will be made a saint if you give up your act, confess that you are dirty, and desire to be made clean.




From the woman to the women:
As my boyfriend and I have walked through this journey, I have learned a very clear lesson. My response to forgive when he comes to me in confession has nothing to do with porn, and everything to do with sin. As girls, it is so easy to look at a man's struggle with, or addiction to pornography and to think 'shame on him.' That response, honestly, is what almost every man expects from us. That response is also the reason why men feel so driven to keep this sin from us. The church and the culture that comes alongside the church has taught us that the sin of struggling with pornography, when confessed in a genuine repentance demands a response that says 'shame on you.' My response to this 'shame on you' reaction is, how dare you? Shame on you, church, for this reaction.
When we are dating men in the church, and when we are married to them, it is so easy to forget the first role that they should play in our lives. We coin them our crushes, our boyfriends, our fiancés and our husbands so easily. In resorting to these phrases, we forget that they are first our brothers in Christ, and members of our church community. When he came to me in an honest repentance and shared his struggle with me, I had to turn to my Bible and to my God to learn how to react to him. When I turned to prayer and scripture, I came up with two very clear answers that were supposed to dictate my response. I was called to forgive and to love.
The actual definition of 'forgive' in the dictionary means 'to give up resentment of…to cease to feel resentment against.' This is modeled in Matthew 18:27 when Jesus explains forgiveness and explains that the Master 'let him off, erasing the debt.' By erasing, Christ is explaining that forgiveness means removing the sin so that it can no longer become a part of your future relationship, or future conversations, including arguments. If I was called to forgive him for a sin, I was called to give up the power that I could hold over him through his repentance. When I spoke the words "I forgive you," that meant that I was committing to not use his sins in future arguments. It meant that I could not use his sin to manipulate him to do things for me. It also meant that I could not use his sin as an excuse to feel sorry for myself, or play the victim. I was called to look at him, to tell him I forgave him and to force my actions to show that every time he stumbled.
As much as I was called to forgive, I was called to love. To not see him differently for his sin. It is so easy to look at a confession of addiction to pornography and to blow it out of proportion. It is such a scandalous word in the church that when people hear of an addiction to porn, they typically place it in the category of hard drugs, pre-marital sex and drunkenness. They view it as a 'worse' or 'bigger' sin than the others, like fibbing, cheating or gossiping. In reality, sin is sin. Period. I had to learn that when God heard the confessions of what my boyfriend had seen, and when God heard the confessions of my ungrateful heart, God was as disgusted with my actions as He was with my boyfriends. God did not view his sins as worse than mine. God did not view my sins as better than his. Sins are sins and they are all equally vile and revolting in the eyes of the Lord.
Understanding his sins and forgiving him created a deeper awareness of my own brokenness and my own need for Christ. I had to learn that I AM CALLED TO IMITATE THE FORGIVENESS OF CHRIST AS HIS SISTER IN CHRIST. IF HIS SINS WERE NOT BAD ENOUGH TO CAST HIM OUT OF THE SHADOW OF LOVE OF AN ALL KNOWING GOD, AND THEN HIS SINS WERE NOT BAD ENOUGH TO CAST HIM OUT OF THE SHADOW OF MY OWN LOVE.
When I learned this lesson, I learned the depths of my brokenness and the depths of my Saviors own love for me.
LADIES: PLEASE HEAR THIS
-learning to forgive true repentance taught me the forgiveness of my Savior in a deeper way than I could have ever dreamt of. I learned how hard it was to forgive and how good it was when I did. My relationship with my boyfriend and my relationship with my God have never been stronger, and I fully believe that is because of my obedience to be willing to forgive in the same way God forgave me.
PLEASE, do not short-change yourself in learning about the relational intimacy that is experienced through forgiveness just because you are prideful. You will never regret it if you choose to forgive. 


We leave you with what we will pray over this post:


Ephesians 3:14-21
"For this reason, I kneel before the Father, from whom every family in heaven derives its name. I pray that out of His glorious riches He may strengthen you with power through his Spirit in your inner being, so that Christ may dwell in your hearts through faith. And I pray that you, being rooted and established in love, may have power, together with all the Lord's holy people, to grasp how wide and long and high and deep is the love of Christ, and to know this love that surpasses knowledge - that you may be filled to the measure of all the fullness of God. Now to him who is able to do immeasureably more than all we ask or imagine, according to His power that is at work within us, to Him be glory in the church and in Christ Jesus throughout all generations, for ever and ever! Amen."