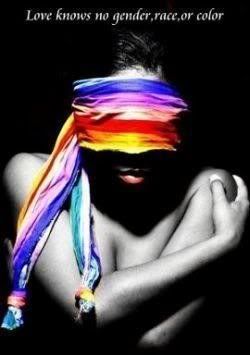 I want to add a couple of things in response to the comments to this blog.

1. Jan, I am curious as to what you mean by "As I grow personally, I am less interested in the letter of the law, and more concerned with the spirit of it." Can you give me a little more insight as to what the relations is between the law and the spirit?

2. Pertaining to the murder comment. I think the point I was trying to make was missed. I was implying that whether mental challenges or genetic challenges; we never say that murder, alcoholism, hatred, etc is NOT sin; regardless of the circumstance, the act is always sin. To use your words as an example; "This is why lawyers use the Insanity Plea. This gives the defendant psychiatric treatment." That is exactly my point, there are consequences for murder regardless of a mental state, because it is SIN and wrong. So if that is true, why do we excuse homosexuality as a genetic or mental challenge and not call it what the bible calls all sexual immorality; SIN? Now let me ask this question; why do we consider murder to be wrong? Is it because we just feel it is morally wrong or because the bible says it is wrong? Personally I think both; I think that we are created in the image of God and in that image we all know that murder is wrong, however if we were to test that we would see that the bible confirms that murder is wrong. If we claim that murder is wrong, we are confiming a biblical absolute truth in which we would also have to say homosexuality is a sexual sin that is confirmed through scriptrure. This is a prime example of how we are to test our spirit according to the law. If we think our spirit tells us to commit adultry, we test that spirit with scripture to see if it is of God. We cannot always know what the spirit is saying until we test and confirm it with the law. There is always a direct connection with the law and the spirit. That is what Galations 5 and Romans 8 are about.

3. Dave, I agree with you 100%. The question is never how we are to treat a person. The bible is clear that we are to love at all times. God always loves, my fear is that the church thinks that love is never confronting or always agreeing. Lets take God for example, God has shown us his love by confronting our sin, showing us our need for a savior, and then providing Jesus as our way back to God. Lets use another practical example. Daniel, my son, hits Abby; as a loving daddy, I confront Daniel about his behavior because I love him and know that I need to teach him that hitting isn't an option b/c I dont want him growing up violent and in jail. Now I dont ever excuse the hitting because Daniel was born with a nature that will rebel against God and naturally wants to fight for his rights. My confronting Daniel is instead a great act of love.

In the case of a homosexual, we say, "Lets Love them" but forget that sometimes the greatest act of Love is confronting. Now...confronting does not mean that we argue, fight, hate, or act in anyway against the fruits of the spirit. God never did that to us, he always lovingly confronts our sin, and says, "There is a way to overcome it and be forgiven of it." Christians all over the world need to understand that what we believe is highly different than what our culture believes and not sit in the gray areas because it is more comfortable or acceptable. I truly believe (and why I am so passionate about this stuff) that this is the reason why the church has been so ineffective for so long. We all struggle with the tension of "what do we culturally accept, and what do we confront as sin b/c the bible calls it sin"